Woburn, MA, June 15, 2020 – FusionIQ, a leading investment research and technology provider, today announced Mark C Healy has taken over the role of Chief Executive Officer. Mr. Healy will also serve as Chief Executive Officer for IQvestment, LLC, a SEC registered digital advisor. This leadership change will allow the company to continue building on its strong brand reputation while expanding its technology innovation across multiple market segments.

"FusionIQ is an extremely innovative fintech company and I am honored to take on this new challenge," said Healy. "Regardless of industry or sector, embracing emerging technologies is crucial for any business. I feel we have a great opportunity and an excellent foundation to assist firms looking to secure a more sustainable future through a digital transformation strategy."
Mr. Healy previously was President and Chief Executive Officer of AST Financial, a full-service, tech-enabled professional services firm that helps companies and shareholders across North America maintain momentum through the use of secure corporate data, analytics and advisory services.
Prior to his tenure at AST Group, Mr. Healy was Executive Vice President for National Financial Services, a Fidelity Investments Company. In this role, he was responsible for all National Financial Sales and Relationship teams — covering over 325 broker dealer clients nationwide, custody of almost $700 billion in assets.
"FusionIQ has quickly proven its ability to deliver impactful digital experiences to both its clients and business channel partners in multiple markets both in North America and globally," added Healy. "I expect our next phase of growth will focus on expanding our reach within the RIA, Wealth Manager, Credit Union, Bank and Fund channels."
lwiehl@fusioniq.io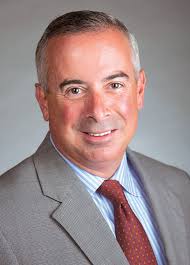 About FusionIQ
FusionIQ is an innovative fintech company offering an eCommerce platform that has everything a broker dealer, traditional bank, credit union, wealth manager or RIA needs to create a revolutionary digital wealth investing experience for their end customer. For more information, please visit fusioniq.io.
Media Inquiries

Lindsey Wiehl | Marketing Manager
402.960.6730