2023 TAMP Growth Summit | Virtual
October 31 @ 2:00 pm

-

3:30 pm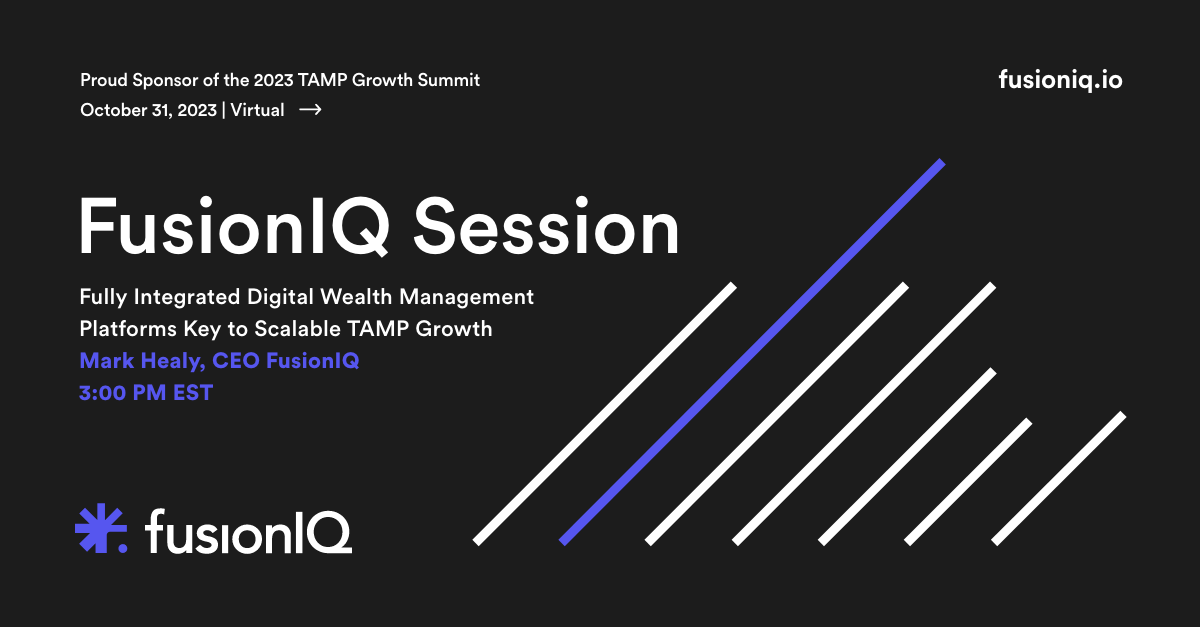 We are excited to be sponsors of the 2023 TAMP Growth Summit. This leading TAMP event with help advisory firms understand strategies to expand their firms with TAMPs.
FusionIQ CEO Mark Healy will speak at 3:00 pm on the topic: Fully Integrated Digital Wealth Management Platforms Key to Scalable TAMP Growth.
This informative session will explore how TAMPs have evolved and where they need to go to deliver value for firms in the future. From the use of third-party managers to running a Rep as PM book, the need for alternative investments, and multiple custodian requirements, the cost and complexity of a modern advisory practice can be overwhelming. To scale and grow in this environment, TAMPs need to become fully digital, providing a true end-to-end wealth management platform that integrates the complete advisor practice, from onboarding to rebalancing and reporting. These digital TAMPs need to be multi-custodial with an integrated model marketplace. This seamless integration platform creates the digital experience, practice efficiencies, and productivity gains advisors need to better serve clients and accelerate growth.
The need for a seamless digital integration platform that sits at the core of the modern advisor tech stack
How a multi-custodial environment reduces cost, workload, and advisor stress
For today's advisor, the need for core portfolios (third-party or Rep as PM) to sit side-by-side with private funds and other alternatives.
The importance of building a team with diversified expertise; from tech to investments to operations and compliance.
Learn more about FusionIQ's finTAMP here.
Virtual Link: https://web.cvent.com/event/32914f12-4dea-4958-8c0c-12f0826b2204/summary